Jacob Anderskov: ANTERIOR CURRENT. Solo, studio recording.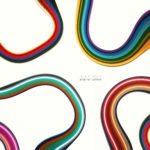 About ANTERIOR CURRENT: Jacob Anderskov takes on European 20th century modernism. In the optimal studio setting of The Village, he recorded note-by-note versions of modernist pieces and free improvisations around them. However, the sonic approach is far from a regular composed new music piano album: The microphones, preamps and converters were chosen for their warmth, not any idealized "neutrality". _ Press release: JA_Anterior Current_Press_UK – EPK for ANTERIOR CURRENT
Stream or download here: https://orcd.co/anterior-current
Jacob Anderskov: IMPRESSIONS OF BOWIE: Solo, live recording.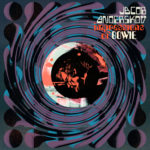 About IMPRESSIONS OF BOWIE: Pianist Jacob Anderskov, having released numerous acclaimed albums with his own compositions, turns to the music of David Bowie. Recorded live in concert, the album captures Anderskov solo on Fazioli Grand Piano and prepared piano. It is a solo piano take on very well known songs, the approach being one of radical remakes, not loyal renderings. _ Press release: JA_Impressions_Of_Bowie_Press_UK – EPK for IMPRESSIONS OF BOWIE 
Stream or download here: https://orcd.co/impressions-of-bowie
Spotify: